What Is The Mental Load? Women's Invisible Labor
thediycity, 5 months ago
0
2 min

read
23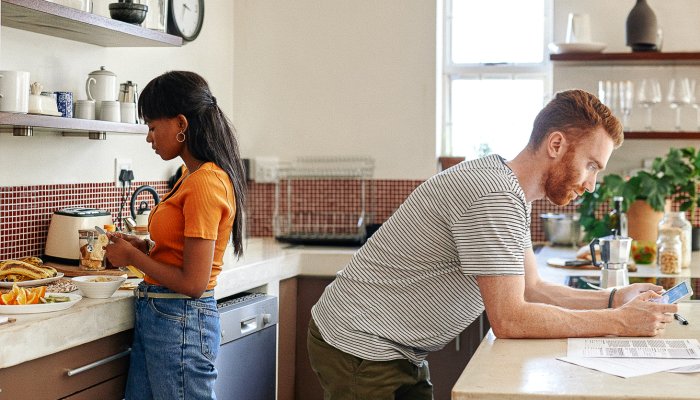 The mental load is a particularly exhausting type of labor that's distinct from the tangible, physical chores like cooking and cleaning, according to Lucia Ciciolla, Ph.D., a psychologist at Oklahoma State University who has researched the impacts of invisible labor on mothers. In addition to sapping time and energy, this type of household labor is typically taken for granted. In other words, women don't even get acknowledged for doing this work.
"I think it has become a topic of discussion in recent years in part because men are contributing more to the care of children and the household, and even though women may be physically doing fewer loads of laundry, women are realizing that they continue to hold the responsibility for making sure it gets done—that the detergent doesn't run out, that all of the dirty clothes make it into the wash, that there are always clean towels available, and that the kids have clean socks," Ciciolla explains. "Women are recognizing that they still hold the mental burden of the household even if others share in the physical work, and that mental burden takes a toll."
Research conducted by Ciciolla and her colleagues has shown that the mental load is linked to strains on mothers' well-being and lower relationship satisfaction. Nearly nine in 10 mothers in committed partnerships say they feel solely responsible for organizing the family's schedules, for example, and the burden left them feeling overwhelmed, exhausted, and unable to make space for their own self-care. The Bright Horizons report similarly found 72% of working moms feel it's their job to stay on top of kids' schedules, and 52% are facing burnout from the weight of these responsibilities.
"Invisible labor and the mental gymnastics associated with it can be a heavy burden that saps one's energy," Ciciolla explains. "Recognizing the reality that our mothers are disproportionately carrying this burden might help us understand why many moms are feeling burned out."
Related posts
December Running Calendar FREE Printable Workout Planner
Your NEW Running Workout Calendar is here! Print out the December Calendar for Runners now to join us! And be sure to follow @RunEatRepeat on Instagram for check-ins to help you stay motivated and accountable. Let's go!! What you get when you join the December…