Origami Heart Bookmark You Can Make in Minutes!
thediycity, 1 month ago
0
3 min

read
26
Make an origami bookmark the easy way! This easy origami heart looks just like a conversation heart, and fits on the corner of a book page. Kids and adults will love this idea!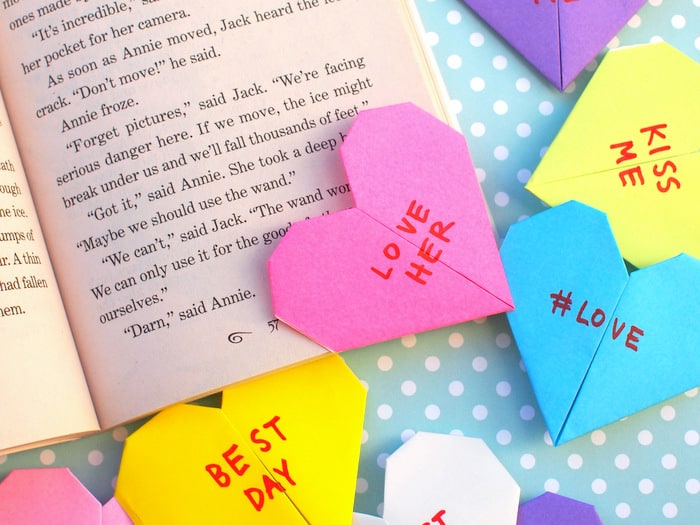 Hi! This is Leslie from Pink Stripey Socks. Nothing says Valentine's Day like conversation heart candies. They're colorful and always have such sweet or funny sayings.
Today I'll show you a super easy way to fold and decorate an origami bookmark to look just like an adorable and iconic Valentine's Day candy!
Easy Origami Heart
Folding an origami heart is very easy! When it comes to paper folding, this is one of the most simple origami shapes you can do. My niece is 5 years old and she can do it with help – and she's well on her way to be able to doing it by herself.
If you are an adult with limited crafting skills, this easy origami heart is going to be right up your alley.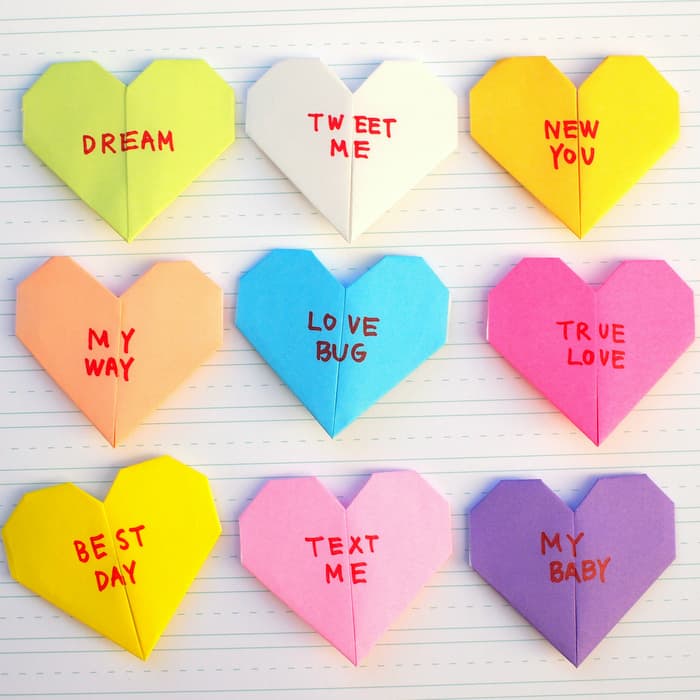 Type of Paper to Use
If you aren't aware, there is origami paper available for projects like this, and it's relatively inexpensive! The paper is somewhat thin, and typically comes in squares that are 6″ x 6″. The weight of your average origami paper is about 70gsm, just like a lot of printer paper.
That means if you want to print out a pattern and use it for this project, you can! Having said that – printing uses a lot of ink, and you can never just fold a few. So if you want to keep the costs down for this project, I suggest going for it and buying the origami paper.
For an origami bookmark such as this one, I like to use paper that is a bit thicker. The paper will be handled frequently and moved on and off of pages. There is 80gsm paper available, and that is what I would use for this origami corner bookmark project.
Make an Origami Bookmark
Here's what you'll need: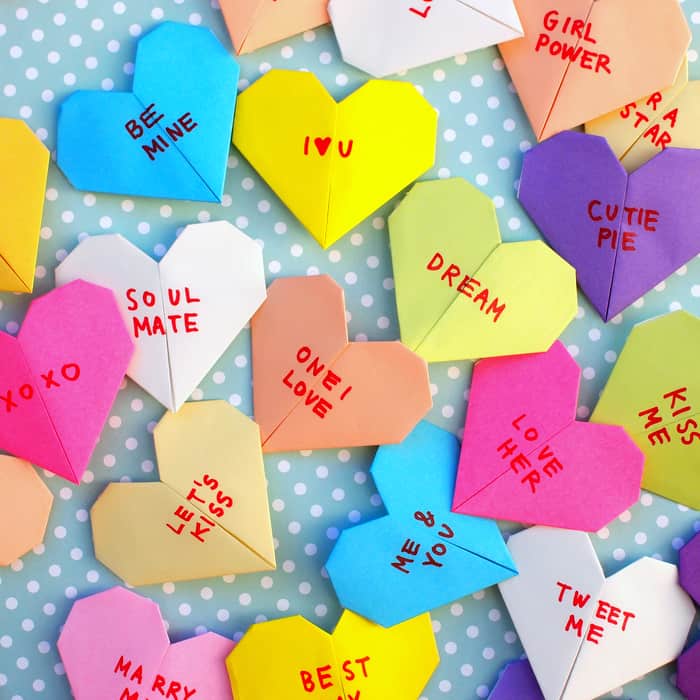 Let's make an origami bookmark (or ten)! Trust me – once you get started with these, the whole house is going to be filled with them. They're cute for Valentine's Day or as party favors. Here's how they're done.
Step 1: Fold your paper in half and then cut it along the fold. Now you have two smaller, rectangular sheets of paper.
Step 2: Fold one of your rectangular sheets of paper in half lengthwise. The top portion of my paper is open.
Step 3: Now fold your paper in half again.
Step 4: Open up your paper and you should see a fold in the middle.
Step 5: Fold up one side of your paper against the folded line.
Step 6: Repeat step 5 with the other side. Your origami corner bookmark is starting to take shape!
Step 7: Now flip your origami corner bookmark over. Use a small piece of tape to hold both halves together.
Step 8. Fold down the top portions to start forming the top of the heart.
Step 9. Fold down the corners on either side of the top of the heart.
Step 10: Flip the paper over and you should see a origami bookmark in the shape of a heart!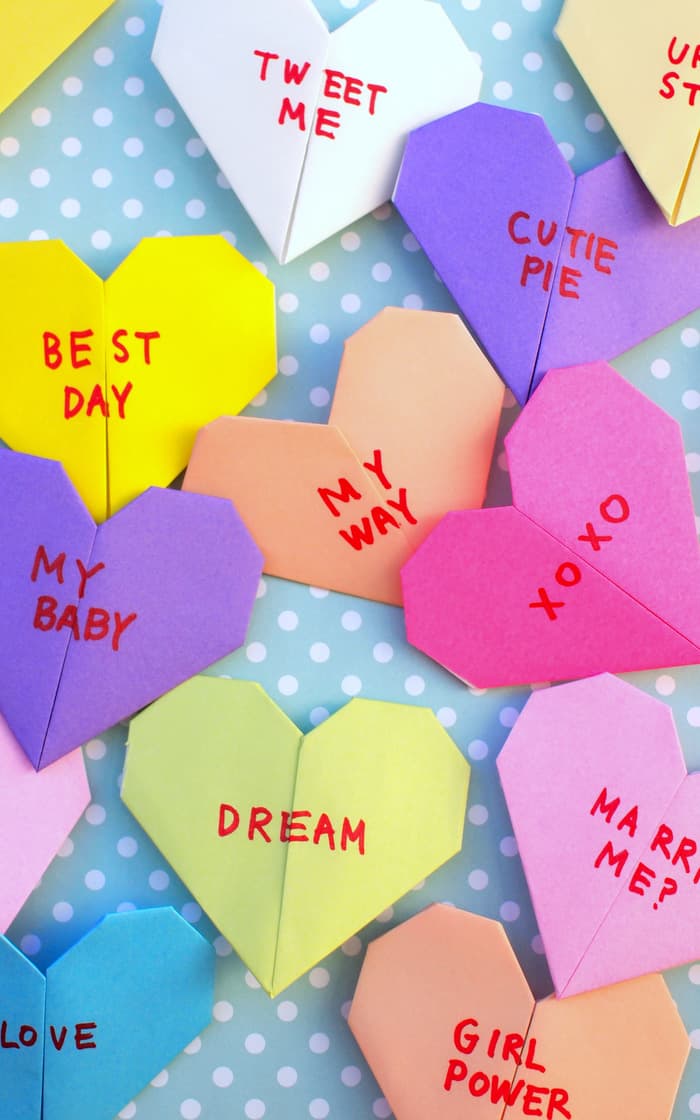 You can leave your origami bookmark as is, or increase the cuteness by decorating with a cute conversation heart saying!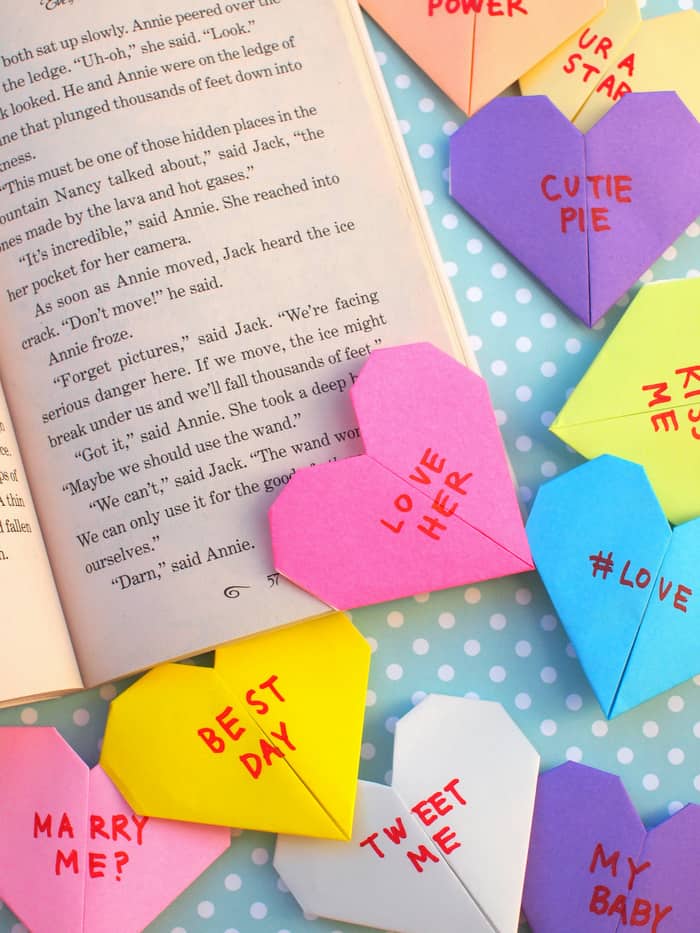 You'll find out that we love bookmarks around here! When you're done trying this bookmark craft, check out out paint chip bookmarks, our cat bookmarks, or our confetti bookmarks. Happy making, friends!
---
If you enjoyed trying this easy origami heart craft, here are some other paper crafts you might enjoy as well.
Surprise Smiling Face DIY Cards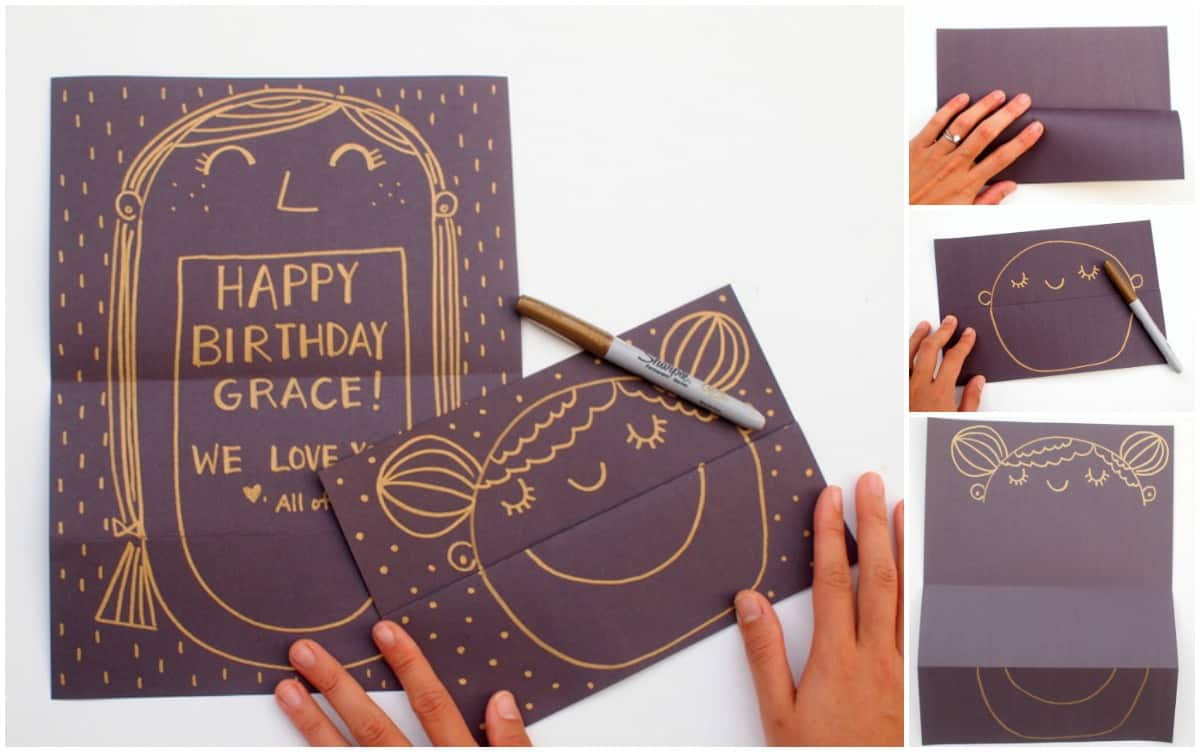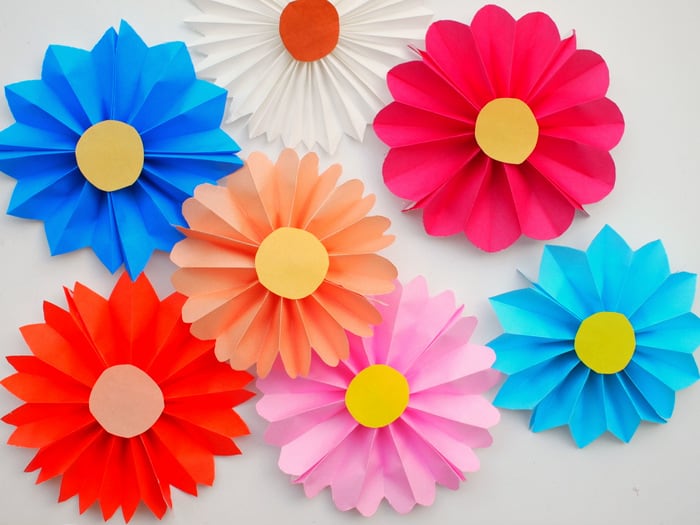 Related posts
Run to the Finish Podcast 134
Podcast: Play in new window | Download Subscribe: Apple Podcasts | Google Podcasts | Stitcher | RSS Run Eat Repeat Podcast 134 with Run to the Finish's Amanda Brooks. Get the notes on Run Eat Repeat.com Today I'm talking to Amanda from Run to the…